Publications
Highlights
(For a full list see below)
Stability-certified reinforcement learning: a control-theoretic perspective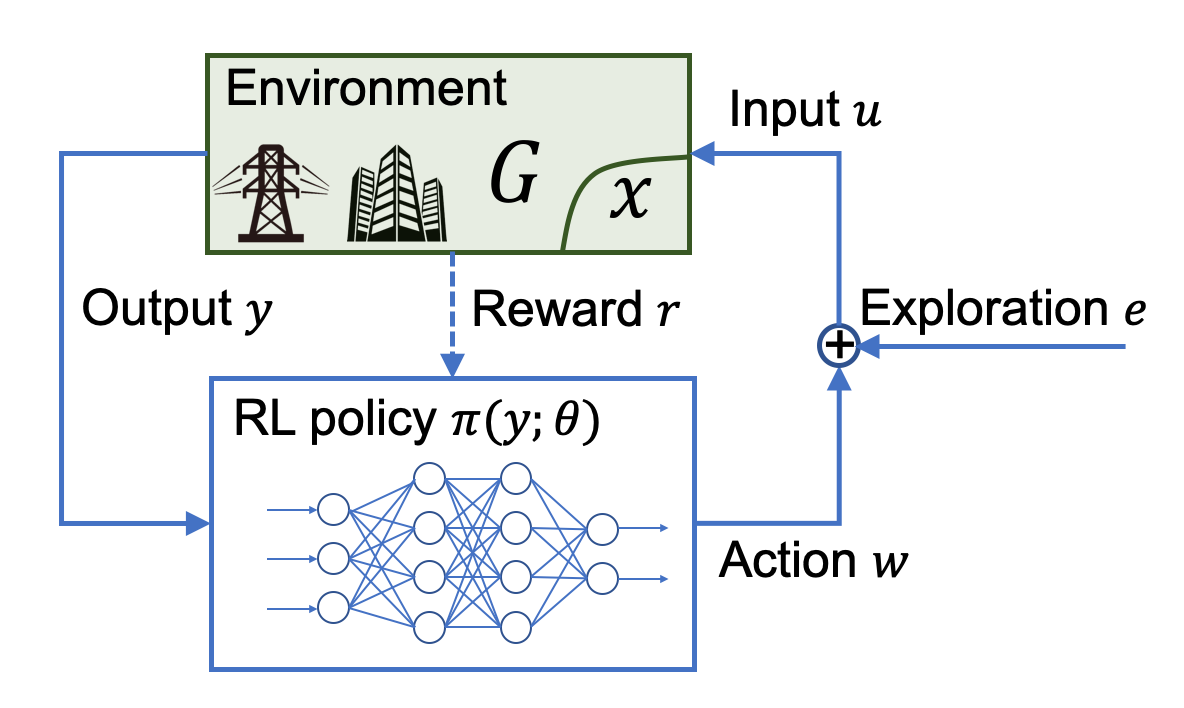 We investigates the important problem of certifying stability of RL policies when interconnected with nonlinear dynamical systems. We show that by regulating the input-output gradients of policies, strong guarantees of robust stability can be obtained based on a semidefinite programming feasibility problem. Empirical evaluations demonstrate that the RL agents can have high performance within the stability-certified parameter space, and also exhibit stable learning behaviors in the long run.
Ming Jin and Javad Lavaei
Submitted (2018) (preprint)
Power grid AC-based state estimation: vulnerability analysis against cyber attacks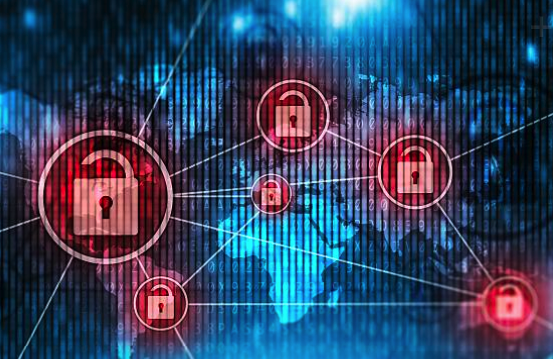 This study analyzes the vulnerability of the key operation module in power systems, namely AC-based state estimation, against potential cyber attacks on data integrity, also known as false data injection attack. This can be used to design a security metric for the current practice against cyber attacks, redesign the bad data detection scheme, and inform proposals of grid hardening.
Ming Jin, Javad Lavaei, Karl Henrik Johansson
IEEE Transactions on Automatic Control (TAC) (2018) (paper)
Also presented at Allerton (2017) (paper | slides).
Microgrid to enable optimal distributed energy retail and end-user demand response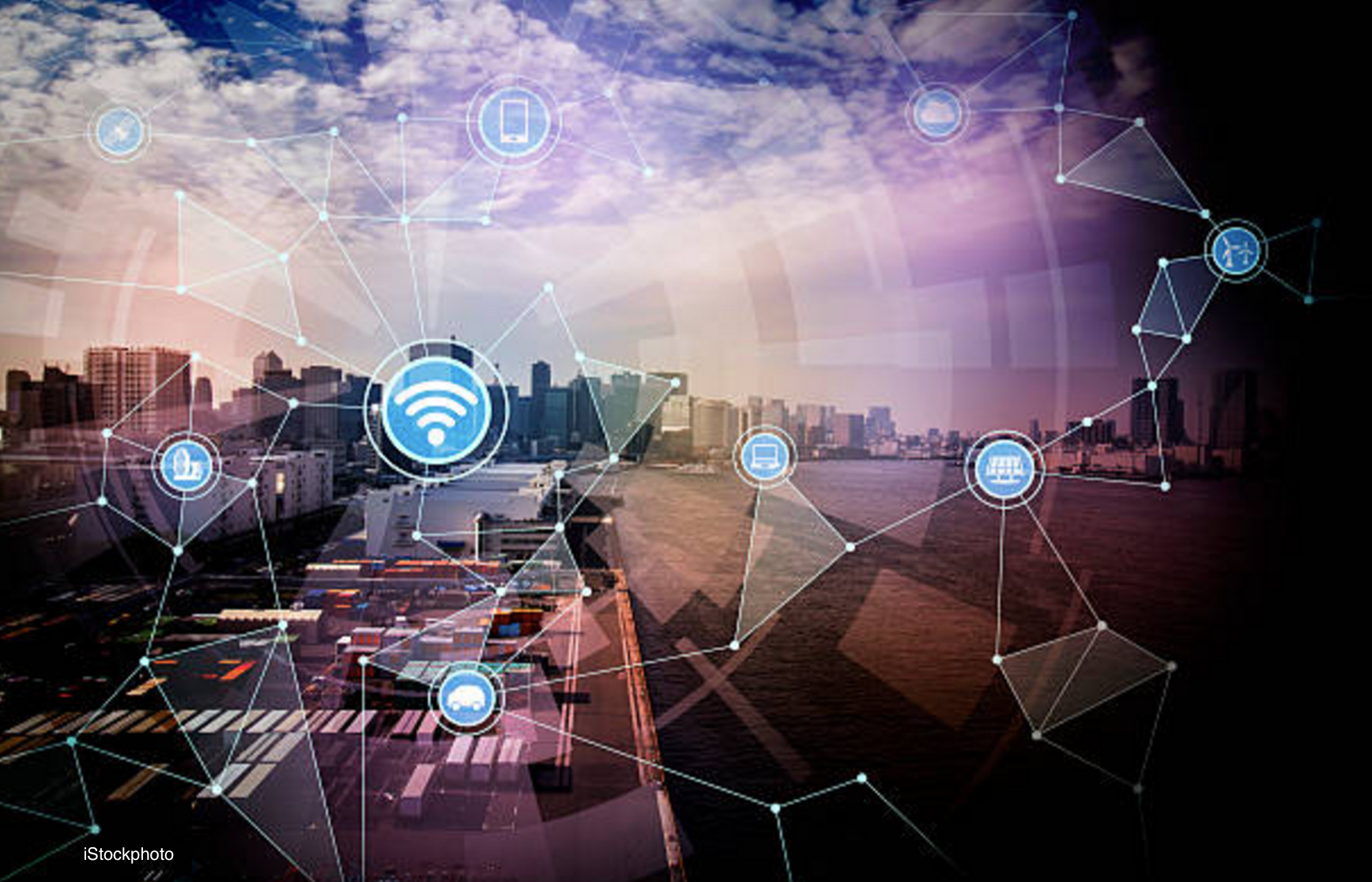 The pricing and operation strategy for a microgrid retailer in an integrated energy system is investigated. Based on co-optimizing retail rates and dispatch formulated as a mixed integer quadratic programming problem, our model devises a dynamic scheme that dramatically reduces the cost of generation, promotes DR, and facilitates the integration of renewables, resulting in improved retailer profits and system stability.
Ming Jin, Wei Feng, Chris Marnay, and Costas Spanos
Applied Energy (2017) (paper | code | news)
Virtual occupancy sensing: Using smart meters to indicate your presence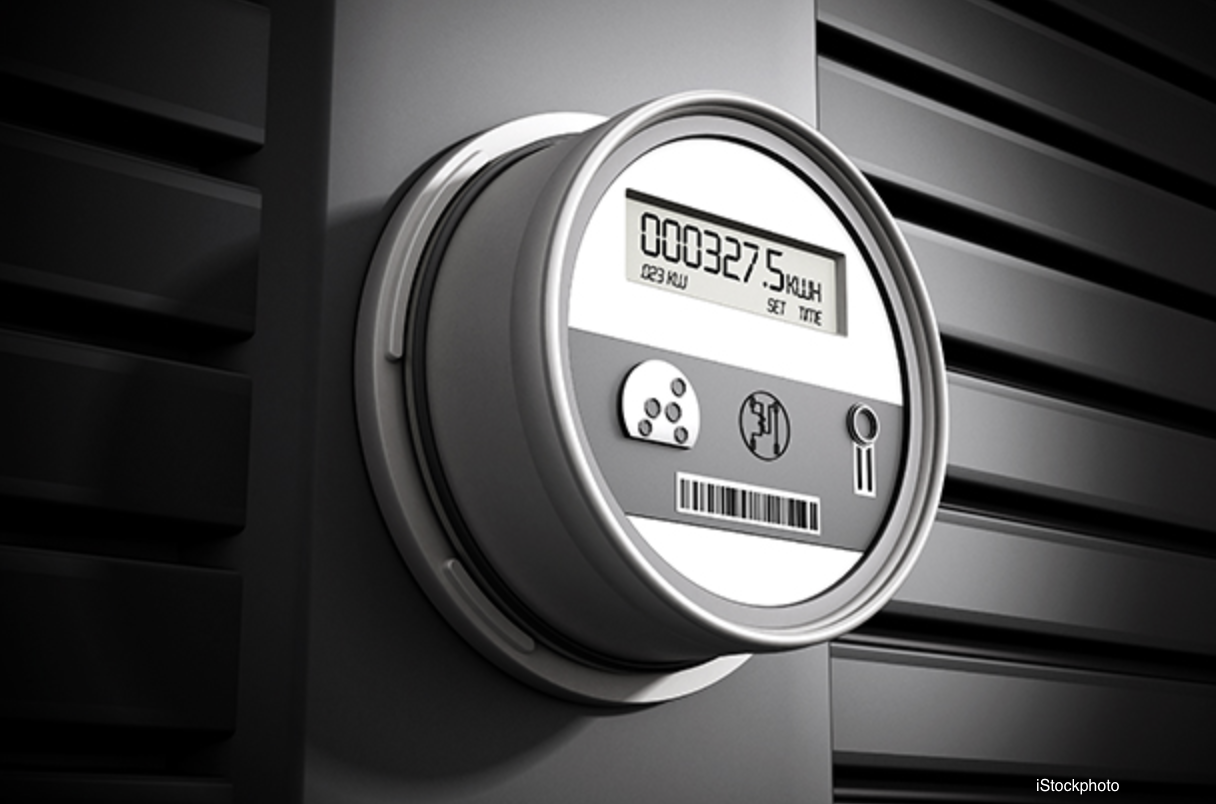 The instrumentation of smart meters presents unique opportunity for non-intrusive and cost-effective presence detection. The study develops algorithms where no or few data is available for training purposes, achieving accuracies of 78 – 93% for residences and offices.
Ming Jin, Ruoxi Jia, and Costas Spanos
IEEE Transactions on Mobile Computing (TMC) (2017) (paper | supplementary)
Featured in IEEE Spectrum article (Jun 2017) What Does Your Smart Meter Know About You?
Occupancy detection via environmental sensing
Building indoor occupancy is essential to facilitate HVAC / lighting control, and geo-fencing. This study proposes a paradigm of sensing, i.e., Sensing by Proxy, that results in an accurate occupancy inference model based on indoor CO2, temperature, which holds considerable potential for energy saving and comfortable living.
Ming Jin, Nikos Bekiaris-Liberis, Kevin Weekly, Costas Spanos, and Alex Bayen
IEEE Transactions on Automation Science and Engineering (TASE) (2017) (paper | code and data | synopsis )
See also "Sensing by proxy: Occupancy detection based on indoor CO2 concentration" (Best Paper Award)
Featured in CO2Meter.com article (Feb 2017) CO2 Sensor Occupancy Detection
Inverse reinforcement learning via deep Gaussian Process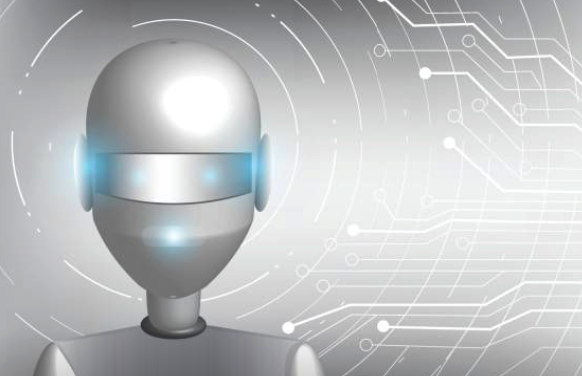 Inverse reinforcement learning represents a learning paradigm that infers about agent intention by observing its actions. This work explores a data-efficient learning algorithm using Bayesian deep learning framework (specifically, deep Gaussian process), which aims at learning faster and more efficiently with limited data.
Ming Jin, Andreas Damianou, Pieter Abbeel, and Costas Spanos
UAI (2017) (paper | code | supplementary)
Publication List
Journals
[J1] Stability-certified reinforcement learning: a control-theoretic perspective
Ming Jin and Javad Lavaei
Submitted (2018) (preprint)
[J2] Power grid AC-based state estimation: vulnerability analysis against cyber attacks
Ming Jin, Javad Lavaei, Karl Henrik Johansson
IEEE Transactions on Automatic Control (TAC) (2018) (paper)
[J3] A review of microgrid development in the United States – A decade of progress on policies, demonstrations, controls, and software tools
Wei Feng, Ming Jin, Xu Liu, Yi Bao, Chris Marnay, Cheng Yao, Jiancheng Yu
Applied Energy (2018) (paper)
[J4] Automated mobile sensing: Towards high-granularity agile indoor environmental quality monitoring
Ming Jin, Shichao Liu, Stefano Schiavon, Costas Spanos
Building and Environment (2018) (paper | slide | code)
[J5] Microgrid to enable optimal distributed energy retail and end-user demand response
Ming Jin, Wei Feng, Chris Marnay, and Costas Spanos
Applied Energy (2017) (paper | code | news)
[J6] Virtual occupancy sensing: Using smart meters to indicate your presence
Ming Jin, Ruoxi Jia, and Costas Spanos
IEEE Transactions on Mobile Computing (TMC) (2017) (paper | supplementary)
[J7] MOD-DR: Microgrid optimal dispatch with demand response
Ming Jin, Wei Feng, Ping Liu, Chris Marnay, and Costas Spanos
Applied Energy, 187, 758 - 776 (2017)(paper | code | poster on toolset MODEST)
[J8] WinIPS: An WiFi-based non-intrusive indoor positioning system enabling online radio map construction
Han Zou, Ming Jin, Hao Jiang, Lihua Xie, and Costas Spanos
IEEE Transactions on Wireless Communications (2017) (paper)
[J9] Measuring fine-grained metro interchange time via smartphones
Weixi Gu, Kai Zhang, Zimu Zhou, Ming Jin, Yuxun Zhou, Xi Liu, Costas J. Spanos, Zuo-Jun Shen, Wei-Hua Lin, Lin Zhang
Transportation Research Part C: Emerging Technologies, 81C, 153 - 171 (2017) (paper)
[J10] A Robust Utility Learning Framework via Inverse Optimization
I. Konstantakopoulos, Lillian J. Ratliff, Ming Jin, Shankar Sastry, and Costas Spanos
IEEE Transactions on Control Systems Technology (2017) (paper)
[J11] Longitudinal assessment of thermal and perceived air quality acceptability in relation to temperature, humidity, and CO2 exposure in Singapore
Chin To Cheung, Stefano Schiavon, Elliott Gall, Ming Jin, William W Nazaroff
Building and Environment, 115, 80-90 (2017) (paper)
[J12] Occupancy detection via environmental sensing
Ming Jin, Nikos Bekiaris-Liberis, Kevin Weekly, Costas Spanos, and Alex Bayen
IEEE Transactions on Automation Science and Engineering (TASE) (2017) (paper | code and data | synopsis )
[J13] MapSentinel: Can knowledge of spatial mobility improve tracking further?
Ruoxi Jia, Ming Jin, Han Zou, Yigitcan Yesilata, Hao Jiang, Lihua Xie, and Costas Spanos
Sensors, 16, 472 (2016) (paper)
[J14] Modeling and estimation of the humans' effect on the CO2 dynamics inside a conference room
Kevin Weekly, Nikos Bekiaris-Liberis, Ming Jin, and Alex Bayen
IEEE Transactions on Control Systems Technology (TCST), 23(5), 1770-1781 (2015) (paper)
Conference Proceedings
[C1] Control-theoretic analysis of smoothness for stability-certified reinforcement learning
Ming Jin and Javad Lavaei
CDC (2018) (paper)
[C2] Multiplier-based observer design for large-scale Lipschitz systems
Ming Jin, Han Feng, and Javad Lavaei
submitted (2018) (preprint)
[C3] BISCUIT: Building Intelligent System Customer Investment Tools
Ming Jin, Ruoxi Jia, Hari Prasanna Das, Wei Feng, Costas Spanos
ICAE (2018) (paper | slides)
[C4] Advanced Building Control via Deep Reinforcement Learning
Ruoxi Jia, Ming Jin, Kaiyu Sun, Tianzhen Hong, Costas Spanos
ICAE (2018) (paper)
[C5] A semidefinite programming relaxation under false data injection attacks against power grid AC state estimation
Ming Jin, Javad Lavaei, and Karl Henrik Johansson
Allerton (2017) (paper)
[C6] Inverse reinforcement learning via deep Gaussian Process
Ming Jin, Andreas Damianou, Pieter Abbeel, and Costas Spanos
UAI (2017) (paper | code | supplementary)
[C7] Distributed energy resource integration by dispatch and retail optimization
Ming Jin, Chris Marnay, Wei Feng
IEEE PES ISGT-Asia (2017) (paper)
[C8] Indoor environmental quality monitoring by autonomous mobile sensing
Ming Jin, Shichao Liu, Yulun Tian, Mingjian Lu, Stefano Schiavon, and Costas Spanos
ACM BuildSys (2017) (paper)
[C9] Review of microgrid development in the United States and China and lessons learned for China
Jiancheng Yu, Chris Marnay, Ming Jin, Cheng Yao, Xu Liu, Wei Feng
Applied Energy Symposium and Forum (REM2017) (paper)
[C10] Leveraging correlations in utility learning
I. C. Konstantakopoulos, Lillian Ratliff, Ming Jin, Costas Spanos
ACC (2017) (paper | slides)
[C11] MetroEye: Towards a fine-grained passenger tracking under the ground (Best Paper Runner-up)
Weixi Gu, Ming Jin, Costas Spanos, Lin Zhang
MobiQuitous (2016) (paper | poster at Ubicomp 2016)
[C12] Inverse modeling of non-cooperative agents via mixture of utilities
I. C. Konstantakopoulos, Lillian Ratliff, Ming Jin, Costas Spanos, Shankar Sastry
IEEE CDC (2016) (paper)
[C13] WinIPS: WiFi-based non-intrusive IPS for online radio map construction
Han Zou, Ming Jin, Hao Jiang, Lihua Xie, Costas Spanos
IEEE INFOCOM (2016) (poster)
[C14] Smart building energy efficiency via social game: A robust utility learning framework for closing-the-Loop
I. C. Konstantakopoulos, Lillian Ratliff, Ming Jin, Costas Spanos, Shankar Sastry
SCOPE (2016) (paper)
[C15] Sensing by proxy: Occupancy detection based on indoor CO2 concentration (Best Paper Award)
Ming Jin, Nikos Bekiaris-Liberis, Kevin Weekly, Costas Spanos, and Alex Bayen
IARIA Ubicomm (2015) (paper | poster)
[C16] SoundLoc: Accurate room-level indoor localization using acoustic signatures (Featured in 'MIT Technology Review')
Ruoxi Jia, Ming Jin, Zilong Chen, and Costas Spanos
IEEE CASE (2015) (paper)
[C17] BRIEF: Bayesian regression of infinite expert forecasters for single and multiple time series prediction
Ming Jin and Costas Spanos
IEEE CDC (2015) (paper)
[C18] APEC: Auto planner for efficient configuration of indoor positioning systems
Ming Jin, Ruoxi Jia, and Costas Spanos
IARIA Ubicomm (2015) (paper | poster)
[C19] Reliable estimation of stopping time algorithm for social game experiments
Ming Jin, Lillian Ratliff, Ioannis Konstantakopoulos, Costas Spanos, and Shankar Sastry
ACM/IEEE ICCPS (2015) (paper | code)
[C20] Power prediction through energy consumption pattern recognition for smart buildings
Ming Jin, Lin Zhang, and Costas Spanos
IEEE CASE (2015) (paper)
[C21] Modeling of end-use energy profile: An appliance data-driven stochastic approach
Zhaoyi Kang, Ming Jin, and Costas Spanos
IEEE IECON (2014) (paper)
[C22] Environmental sensing by wearable device for indoor activity and location estimation
Ming Jin, Han Zou, Kevin Weekly, Ruoxi Jia, Alex Bayen, and Costas Spanos
IEEE IECON (2014) (paper | poster)
[C23] PresenceSense: Zero-training algorithm for individual presence detection based on power monitoring
Ming Jin, Ruoxi Jia, Zhaoyi Kang, Ioannis Konstantakopoulos, and Costas Spanos
ACM BuildSys (2014) (paper | poster)
[C24] Social game for building energy efficiency: Incentive design
Lillian Ratliff, Ming Jin, Ioannis Konstantakopoulos, Costas Spanos, and Shankar Sastry
Allerton (2014) (paper)
[C25] In situ electrical and mechanical characterization of individual Nickel nanowires utilizing dual beam focused ion beam and nanomanipulator systems
Ming Jin, Shiyou Xu, and Nan Yao
Microscopy and Microanalysis (2012)